Religon News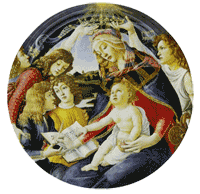 The Department of Education is to issue a circular to schools today, introducing new rules to govern the opting out of religion by students in State schools. These new regulations are long overdue and will be welcomed by parents and students who are ...
(Feb 18, 2018, RTE.ie)

A group of Bossier Parish pastors is leading a grassroots effort to support the school board after a recent lawsuit accused teachers and administrators of subjecting students to unwanted and unconstitutional Christian messages and indoctrination. The ...
(Feb 18, 2018, Shreveport Times)

On this episode of Real Men Feel, Andy Grant and Appio Hunter are joined by author and speaker, Kallen Diggs, to discuss our experiences with religion and spirituality. Are they the same thing? Hear first-hand adventures with numerous faiths including ...
(Feb 18, 2018, The Good Men Project (blog))

Plans by the Education Secretary to allow religious schools to bar a greater numbers of pupils from other backgrounds will sow seeds for social division, prejudice and hate crime, campaigners warn. Damian Hinds, who was educated at the Catholic grammar ...
(Feb 18, 2018, The Independent)

Guwahati: Despite initial hiccups over assembly elections being held in Nagaland, a total of 195 candidates are in the fray for the February 27 polls in the state. In the run-up to polls, the core committee of the Nagaland Tribal Hohos and Civil ...
(Feb 18, 2018, Economic Times)

The founders of the Constitution made sure that citizens of the U.S. are always free to practice any religion in a functioning democracy. They consulted with many Indian chiefs before writing the Constitution because there were multiple tribes ...
(Feb 17, 2018, The Bozeman Daily Chronicle)
A professional body revealed that in the current academic year, less than two-thirds of the places (405 out of 643) in a training programme for religion teachers in England have been taken up. Weak supply is meeting weak demand, it would seem. Religion ...
(Feb 17, 2018, The Economist (blog))

"It places the heads of schools in a very, very strange place because they have to guess the religion of certain students because if a black student wears a headscarf, is it religious? Is it cultural?" Diallo has also spoken out against France's ...
(Feb 17, 2018, Aljazeera.com)

Thiruvananthapuram: Vice-president Venkaiah Naidu has cautioned against mixing religion with politics, saying religion was "personal" and a "way of worship." He was delivering the Sree Chithira Thirunal Memorial Lecture in Thiruvananthapuram on ...
(Feb 17, 2018, The Asian Age)
A sea change in the religious landscape of Canada is underway. Led by millennials, Canada is increasingly moving towards a secular culture. "Spiritual but not religious" has become our new normal. A 2015 Angus Reid poll found 39 per cent of Canadians ...
(Feb 17, 2018, Winnipeg Free Press)
Religion Digest. Saturday. Feb 17, 2018 at 6:00 AM. WORCESTER. Sculptor Lynn Simmons, who teaches art and graphic design at Assumption College, will open an art installation Sunday in the sanctuary at First Unitarian Church, 90 Main St. During our 10 ...
(Feb 17, 2018, Worcester Telegram)
Willow Springs Baptist Church, 3708 W. Loop 281 in Longview, Young Matrons presents their fifth annual "I Choose Love, I Choose God" event at 3 p.m. Sunday. For information, call (903) 759-5548. Feminar 2018 - I KNOW Conference for women, is set 6:25 p ...
(Feb 16, 2018, Longview News-Journal)
February is designated as Black History month. It is important since black history has been systematically excluded from its proper place and contribution to America. It is a time to remember the difficult history of this country. Also, it is an ...
(Feb 16, 2018, Winston-Salem Journal)